We Are Vital Care
Dedicated to providing best-in-class infusion therapy services.
We Are Vital Care
Dedicated to providing best-in-class infusion therapy services.
OUR STORY
Our Passion Since 1986
Over 35 years ago, our founder, Johnny Bell, recognized the numerous advantages of patients receiving infusion therapies outside of the hospital. He began offering infusion therapy in the home and at alternate infusion sites in his local community and was inspired to see the improvement in patients' quality of life. That inspiration led to the inception of Vital Care, a network of locally owned and operated infusion pharmacy franchises.
Today, the Vital Care network spans across the country, and is comprised of over 65 infusion pharmacy franchises dedicated to providing high-quality, safe, convenient, cost-effective infusion therapy services for chronic and acute patients at a local level. Through Vital Care's streamlined, proprietary process and best-in-class support, pharmacies can thrive while focusing on what matters most, the patient.
Mission
To expand access to high-quality infusion therapy and drive better patient outcomes by providing safe, convenient, and professional infusion services through locally owned and operated infusion pharmacies.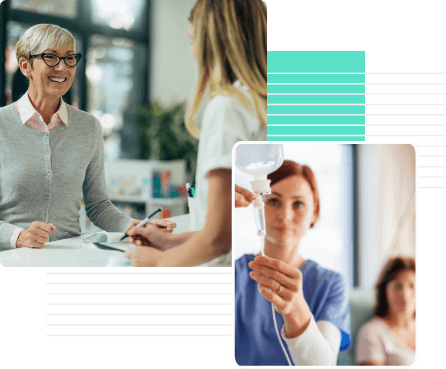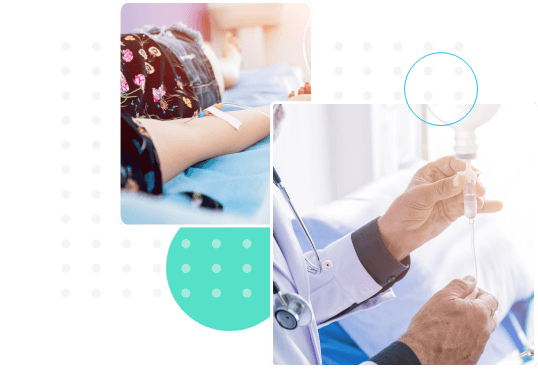 Vision
To establish the most respected and recognized infusion providers in the country by being first or second in market share in each community we serve.
Our Core Values
Vitality
The pulse of vital care
We infuse energy into everything we do, exhibiting exuberance and vigor to inspire and serve patients, team members, and franchisees. Our passion for what we do is what drives us to care for our communities and each other.
Integrity
Do the right thing
We improve the lives of patients and healthcare professionals by acting honestly and transparently at every interaction.
Togetherness
The whole is always stronger than the parts
We are made up of diverse individuals with distinct abilities, interests, and backgrounds making us better together. We believe deeply in community. The heart of our sense of belonging is founded on a culture of collaboration, diversity, and inclusion.
Achievement
A passion for outstanding results
We have a growth mindset that guides our focus and drive. Our rigorous desire and effort to deliver exceptional results allows us to positively impact the communities we serve by providing greater access to vital care.
Learning
Knowledge is power
We stimulate a culture of continuous learning by investing in technology, tools, and talent to expand our knowledge and empower our network. We are committed to reaching our full potential as individuals, as a team, and as an organization.
Improving lives through locally-owned infusion therapy pharmacy franchises across the country.